Oxford Beginner Kit/Books
Are you just starting out with Oxford rug punching and need the basics? We have put together a kit that will get you started in this fun and versatile craft. Our beginner's kit includes our 10 X 10 frame (inside dimensions), a fat quarter of monk's cloth and your choice of boxed Oxford punch needle. In general, the fine needles are best for light worsted or sport weight yarns and finer, while the regular needles can accommodate yarns up to bulky weight (including multiple strands of lighter weight yarn.) If you are making chair pads or other items that need to be cushiony you will want tall loops, such as a #8 or #9 will produce. if you are making wearable items you may want short loops to reduce weight, such as a #13 or #14. Are you making just good rugs for underfoot? Probably a #9 or #10 would suit you. Not sure what size needle you need? Would you like a beginner kit with a larger frame? We are happy to help you sort it out and customize your starter kit - just
email us
.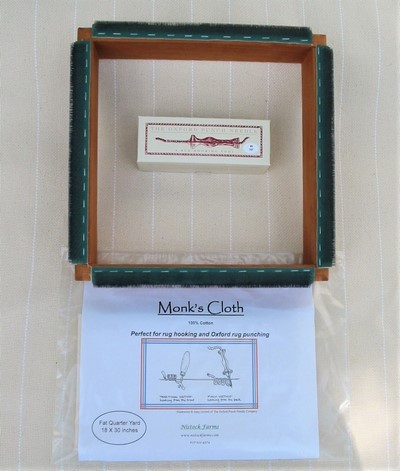 Oxford Rug Punching Beginner's Kit
$99
---
BOOKS
* A note about shipping books - our website will charge based on the dollar amount ordered. Actual shipping will likely be less than charged and we
always refund overages
of more than $3.
Amy's new book is here! The brand new edition of
"Punch Needle Rug Hooking"
has just been released and it's marvelous! Over 200 pages packed full of the precise information you've been looking for on patterns, foundation cloth, frames, yarn, finishing and of course rug punching techniques from beginner to advanced. The beautiful book has hundreds of photos and illustrations showing rug punching techniques, tools, tips and tricks, stories and dozens and dozens of inspiring rugs from simple to masterfully complex. The first printing has already sold out so we're glad to have some to offer. Grab yours today and get ready to fall in love with rug punching! My quick pictures of the book do NOT do it justice! Hard cover.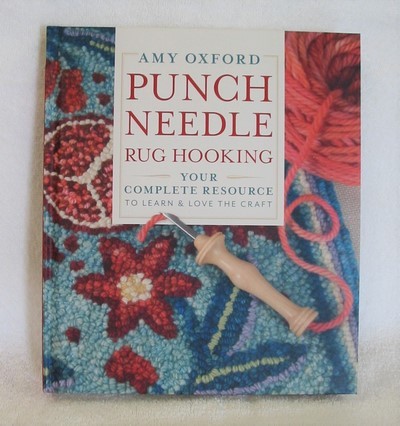 2020 Punch Needle Rug Hooking Book
$27.99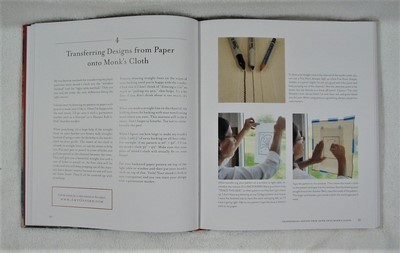 ---